Children of Courage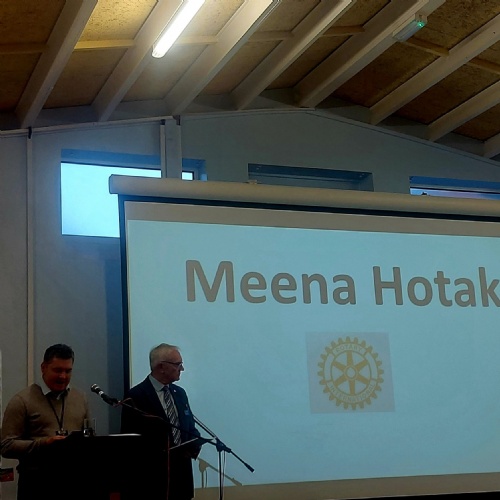 The Rotary Clubs of Sleaford are very proud tonight, months of preparation to honour our local heroes.
All 10 children tonight and schools/ organisations for nominating these wonderful deserving youngsters.
Thank you again the William Alvey School & Matt Cook from Hilton Cannon Facilities Maintenance.
Jayne's Pantry for the amazing food tonight, deliciously fresh and tasty.
Thank you DPS for the programmes and certificates.
Timpsons for the lovely trophies.
Jane & Bill for organising and both Rotary Clubs for their hard work.
The Presidents of both Clubs for presenting the awards alongside each other
NKDC Councillor Lucille Hagues and Sleaford Town Councillor, Alison Snookes. Thank you.
Colin Scott and his wife (our AG) for attending.
Also the Sleaford Standard, Andy, for the coverage tonight.