Mr Robbins will be a part of history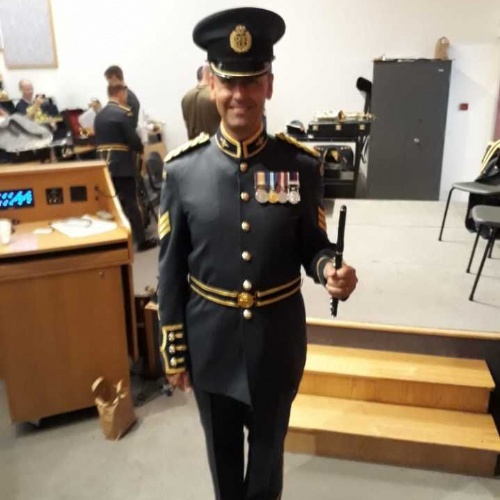 Mr Robbins will be part of the Coronation procession.
Mr Robbins is part of the Royal Auxiliary Air Force Band. Here are some of the members who are joining the 80 strong RAF Music Services procession band who wil be part of the actual Coronation.